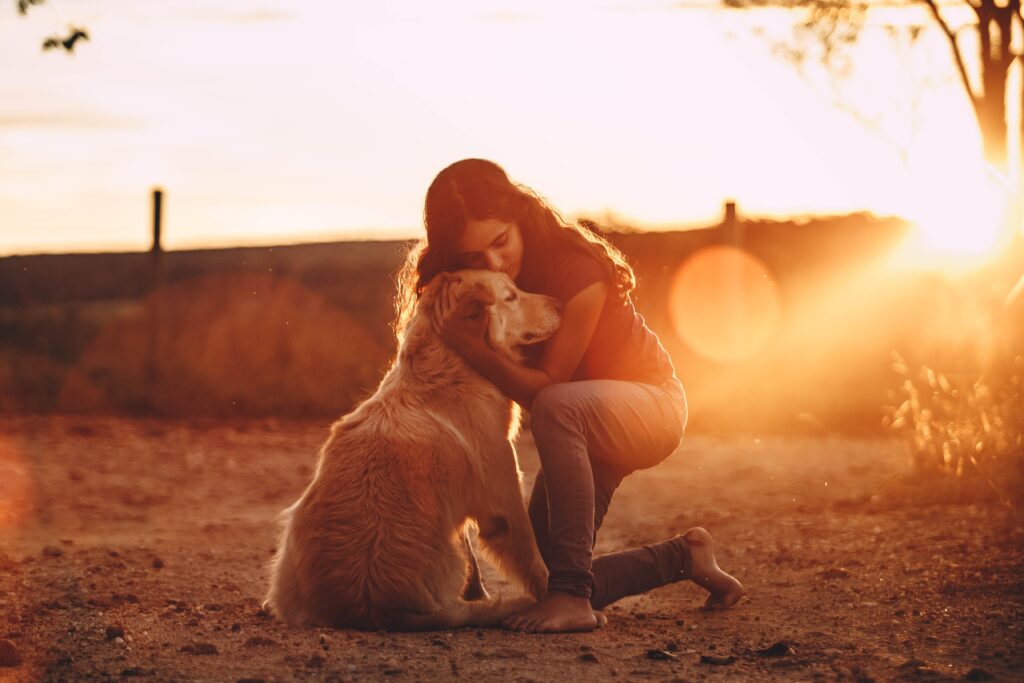 An emotional support animal (ESA) can be a person's pet that has been prescribed by a licensed psychologist to provide affection, comfort, and most importantly, minimize the symptoms of the person's emotional/psychological disability.
According to the National Service Animal Registry, the legal protections an Emotional
Support Animal (ESA) has are to: Fly with its emotionally or psychologically disabled handler in the cabin of an aircraft without being charged a pet fee. Qualify for no-pet housing (that also includes limited size, breed, or species housing) without being charged a pet fee.
As a licensed psychologist, I am able to provide the necessary documentation for my clients' animal to qualify as an Emotional Support Animal. In addition to providing the documentation, I assist my clients through the Emotional Support Animal registry process. I believe that animals provide unconditional support and for many clients, they are an essential part of treatment. This is why I prescribe Emotional Support Animals for my clients. I provide the necessary documentation and assist my clients through the process.
Here are the FACTS about Emotional Support (Assistance) Animals from attorney Patrick Coleman, President, Fair Housing Education Coordinator, Fair Housing Advocates, Inc. www.fairhousingact.org
What is an Assistance Animal as defined by the U.S. Department of HUD?
According to HUD an Assistance Animal is "an animal that works, provides assistance, or performs tasks for the benefit of a person with a disability, or provides emotional support that alleviates one or more identified symptoms or effects of a person's disability."  As long as your animal provides assistance, which directly addresses a symptom or effect of your disability, then your animal is an assistance animal! It is common for people to have an assistance animal without knowing it or verifying it. Please reach us and we can put you in touch with a mental health professional trained to verify your disability and your need for your animal in a qualified letter.
Do Service Animals have priority over Emotional Support Animals during the housing process?
No! This is a huge misunderstanding carried over from public accommodations which should not be applied to housing accommodations.  According to HUD there is NO difference between a Service Animal or an Emotional Support Animal for the purposes of housing and reasonable accommodations.  In fact, both ESAs and Service Animals are considered "Assistance Animals" for the purposes of fair housing and neither are to be treated preferentially.
Does the ADA or the Fair Housing Act apply when I am requesting a housing accommodation for my assistance animal?
It is the Fair Housing Act, which has priority over the ADA laws when it comes to the review of a housing accommodation for an emotional support animal or service animal.  All housing providers, including the Public Housing Authorities, which provide federally funded subsidized housing, "may not use the ADA definition [of "service animal"] as a justification for reducing their FHAct obligations." [75 Fed. Reg. at 56166, 56240 (Sept. 15, 2010)] If your landlord is treating ESAs differently than Service Animals, your landlord might be violating the FHAct.
Are Colleges and Universities required to follow the ADA or the Fair Housing Act when addressing housing accommodations for full time students living on campus in college owned housing?
If the full-time student lives in the dormitory, or lives in school-owned housing on campus, the Fair Housing Act would apply.  This means that the student must be able to use and enjoy the entire dwelling with their assistance animal, including all the common areas and amenities.  The college cannot pick and choose which buildings the disabled person can and cannot access with their assistance animal.
Can Pit Bull, German Shepherd, Rottweiler, or Doberman Pinscher dogs be banned from housing because of their Breed and Size?
No! Breed, size, and weight limitations may not be applied to an assistance animal.
Can a property require medical documentation, or require a letter from a "doctor only" to prove my disability?
A property cannot require medical documentation, or require detailed medical information, nor can a property require the documentation come only from a doctor or physician.  According to HUD, If the disability is "not readily apparent" or known by the housing provider, like PTSD, Autism, or TBI, the housing provider may ask for "reliable documentation" to verify the disability.  According to HUD, a reliable source could be "a doctor or other medical professional, a peer support group, a non-medical service agency, or a reliable third party who is in a position to know about the individual's disability."  So, a property cannot require the reliable source be a doctor, however a doctor could be a reliable source.
Can a property request, or require, speaking with my medical professional? 
No!  According to HUD the property cannot even ask for permission to speak with your medical professional!  Properties that require you sign a waiver so they can communicate with your medical professional are violating the fair housing act as well.
Can my housing provider prohibit me from taking my Emotional Support Animal or Service Animal to the common areas and the amenities on the property?  Can I take my animal to the pool area?
If you are disabled and require an assistance animal, you would be able to take your animal anywhere on the property you would normally go- this would include the clubhouse, the pool area, and any social event.
Can a housing provider deny my assistance animal because their insurance company prohibits my dog's breed?  Can I be required to pay for additional coverage for my assistance animal?
Your assistance animal is not a pet, and therefore it cannot be subjected to pet rules, nor should you be required to pay any additional fees because you require an assistance animal.
I have been on CNN International discussing the recent changes airlines have made for Emotional Support Animals. Here is the link to the CNNI interview: http://snpy.tv/2mVNjaO.
I have also been featured in articles on Yahoo, Palm Beach Post, and in the Boca Raton Observer magazine. Here is a link to one of my interviews on ESA:
Your emotional support animal is ruining the system for those who really need it:
https://sg.news.yahoo.com/emotional-support-peacock-ruining-system-really-need-194939328.html
A letter from a licensed mental health professional is a necessary piece of what you need before you fly with your Emotional Support Animal. You are also required by the majority of the popular airlines to have additional documentation including updated vaccination records, the prescription letter from your psychologist, and an airline specific form that must be completed by your psychologist. Here are links to the majority of airlines required forms for your Emotional Support Animal:
JetBlue: https://www.jetblue.com/p/FINAL_ESAN_REV_LINKED_JUNE42018.pdf
American Airlines: https://www.aa.com/i18n/travel-info/special-assistance/service-animals.jsp
Delta Airlines: https://www.delta.com/content/dam/delta-www/pdfs/policy/EmotionalSupportAnimal-RequiredForms.pdf
United Airlines: https://www.united.com/web/format/support-animal-form.html
Spirit Airlines: https://customersupport.spirit.com/hc/en-us/articles/202096816-Can-I-bring-my-service-emotional-support-or-psychiatric-service-animal-on-my-flight-#_Additional_Guidelines
Norwegian Airlines: https://www.norwegian.com/us/travel-info/special-needs-assistance/service-dogs/