making your lives more meaningful
I believe the longer you are in therapy, the more likely you are to believe you are healthy because you are in therapy not because you are truly healthy on your own.
Individual Psychotherapy for Children, Adolescents, and Adults
The process of individual psychological treatment, called psychotherapy, begins with an initial session. We will first discuss the ethical and legal boundaries of confidentiality.
I administer and complete comprehensive psycho-educational evaluations, Gifted Testing, and specialized testing such as ADHD, risk, and personality testing using an individualized battery of valid, evidence-based assessments.
Good communication is the key to improving your relationship and maintaining a healthy partnership.
As a board certified licensed psychologist in Couple and Family Psychology, Dr. Rachael Silverman is available to provide expert consultation and coaching services to parents
Forensic psychology is a subspecialty practiced by psychologists who evaluate a patient's mental health as mandated by retaining institutions, attorneys, or courts. It pertains to legal issues such as criminal or civil law.
Sports Psychology including Leadership Development
I have specialized training in the field of Sports and Exercise Psychology. Sport psychology is a branch of psychology, which is primarily concerned with, but not limited to, enhancing sporting performance.
I am a board certified licensed psychologist in private practice in Boca Raton, Florida specializing in clinical, forensic, and sports psychology. I have achieved the highest level of recognition and certification in Couple and Family Psychology because board certification and competency have become an increasing benchmark of clinical practice in professional psychology.
The American Board of Professional Psychology (ABPP) is the primary organization for Specialty Board Certification in Psychology, and the American Board of Couple and Family Psychology (ABCFP) is a member board of the ABPP. Board certification in Couple and Family Psychology is the highest recognized level of certification which highlights the professional status and competency of a practitioner. One of the many benefits of being board certified is that I have reciprocity, or in other words, I am able to provide treatment in other states. Here is a link to the updated states: Mobility and Licensure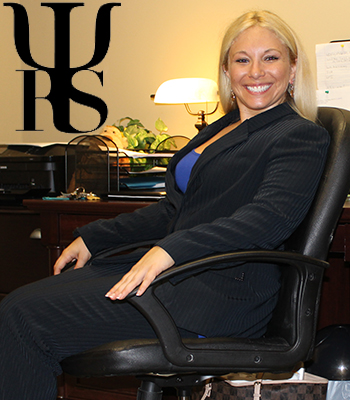 "It was great! You made my daughter feel very comfortable and you were already helpful after the first visit."
"Dr. Silverman made me feel at ease while speaking with her, after 5 minutes of conversation my anxiety relaxed. The warmth that she exudes is felt as soon as you enter her office. I look at as just speaking with a friend and it's great. I'll recommend her to all!"
"She's amazing, STRONGLY recommend her."
Rachael Silverman, Psy.D., ABPP, P.A.
Board Certified Licensed Psychologist
Board Certified in Couple and Family Psychology