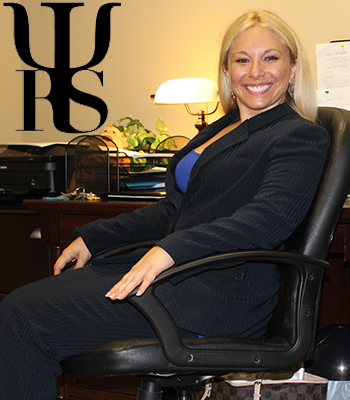 I am a native Floridian who attended Pine Crest School in both Boca Raton and Fort Lauderdale. I graduated from Emory University with my Bachelors of Arts and Nova Southeastern University with my doctorate in psychology (Psy.D.). Currently, I am a Florida licensed clinical psychologist in private practice. My training and work experience includes schools, medical centers, university-based clinics, hospitals, and private practices. I have completed Level 2 Training in the Gottman Method for Couples Therapy & integrate Gottman Method Couples Therapy methods in my couples therapy work. As a knowledgeable professional, I have years of experience working with children, adolescents, and adults as well as couples and families from diverse backgrounds.
It is important to me to be an active, respected member of our community on a personal and professional level. As the past President of the Florida Psychological Association (FPA) Palm Chapter and the 2016-2017 Florida Psychological Association Early Career Psychologist Network Chair, I led the development and implementation of policies that have had a positive impact on the field of psychology and our community. Some of the other leadership positions I currently hold are Editor-in-Chief of the American Board of Professional Psychology (ABPP) Academy of Couple & Family Psychology newsletter, and Early Career Psychologist Board Member of the ABPP Academy of Couple & Family Psychology. In addition, I have my vendor badge approved by the Palm Beach School District Police Department. This allows me to provide services at any Palm Beach County public school. I am also a qualified, court-appointed expert witness.
As a member of numerous local and national organizations, such as the Society for Family Psychologists, the Anxiety and Depression Association of America (ADAA), Children and Adults with Attention-Deficit/Hyperactivity Disorder (CHADD), Boca Raton's Promise, and many others, I stay involved and connected to a large network of professionals.
I have been awarded the Kaslow Family Fund Award in 2016. The Kaslow Family Fund (KFF) scholarship is intended to assist applicants in applying for Board Certification in Couple and Family Psychology through the American Board of Professional Psychology (ABPP). The KFF offers a scholarship of $750 to assist applicants in obtaining Board Certification in Couple and Family Psychology. Names of a recipient(s) will be announced at the ABPP Foundation's annual reception held at APA and they will be given an award certificate. Award monies will be dispensed after the applicant successfully passes their certification exam and the process is completed. The scholarship may be used to reimburse monies expended on application or examination fees, study materials, and/or travel to and lodging at the exam site. Up to two awards will be given each year.
I have been a featured guest on Miami's radio station Power 96.5 (CBS Radio Stations Inc.) morning show and was a co-host every Wednesday morning from 8-9am on the Steve-O and Rene show (WBZT radio, station 1230 AM). I discussed various mental health topics and answered questions live on the radio. Examples of these topics include ADHD, Anxiety, Bipolar Disorder, Relationship Issues, Divorce, and Marital Struggles, Defiant Teens, Anger and Stress Management, Parenting related topics, Addiction, Depression, bullying, etc.! I have been the guest speaker at local events including the National Eating Disorder Association hosts first-ever walk-on Boca campus:
https://www.upressonline.com/2017/10/the-national-eating-disorder-association-hosts-first-ever-boca-raton-walk/
I have been on CNN International and featured in articles on Yahoo, Palm Beach Post, and in the Boca Raton Observer magazine. Here is a link to a few of the articles:
Stress Less: Keeping Your Cool During Back to School:
https://bocaratonobserver.com/all-about-you/wellness/2018-08-stress-less/
Your emotional support animal is ruining the system for those who really need it:
https://sg.news.yahoo.com/emotional-support-peacock-ruining-system-really-need-194939328.html
Irma left many with that same empty feeling
As the monster hurricane approached, more than 6 million Floridians fled their homes — only to find Irma had left them
https://www.palmbeachpost.com/news/irma-left-many-with-that-same-empty-feeling/GKvdzHY5sM8NvNDkgm3PLO/
Early Career Psychologist Co-Chair for Florida Psychological Association – Palm Chapter, 2015 – Present
Early Career Psychologist Board Member of American Board of Professional Psychology (ABPP) American Academy of Couple and Family Psychology Board, 2013 – Present
Florida Psychological Association Early Career Psychologist Network Chair, 2016 – 2017
Florida Psychological Association Board of Directors, Early Career Psychologist, 2016 – 2017
Florida Psychological Association – Palm Chapter, President, 2015 – 2017
Kaslow Family Fund Award Recipient 2016
Heart Award for Commitment to Service, South Florida Evaluation and Treatment Center, Florida City, FL, 2012
Elected Student Representative, Palm Chapter, FL, Florida Psychological Association, 2009 – 2011